It has been quite a while since I have last uploaded...there are so many things I could go through.. from the beautiful bride Kristen Daily Kemen to the awesome people that showed support at my Lodge Bar Fundraiser to the Ride Cincinnati for Breast Cancer that ended shorter than expected.. to the incredible and awesome IMKY Camp down in Louisville with Heather Gollnick, to the relaxing last trip in Cumberland .. to losing some respect from those you really care about for doing something really stupid, to another beautiful bride Tammi Toney Waite, to then waking up and relizing.. hey .. hey you...
YOU GOT JUST 7 weeks... CRAZY!
I know I can write and write, but frankly, pictures are better.. So while my computer slowly uploads all the pictures.. I will say a little prayer for everyone today...I am surfing the net for some bike speakers... (yes I am serious)... they are not considered as "illegal" yet for the Ironman World, and frankly I want to be able to relax on that ride..
Maybe some like these:
haha.. Could you imagine... Really looking at this: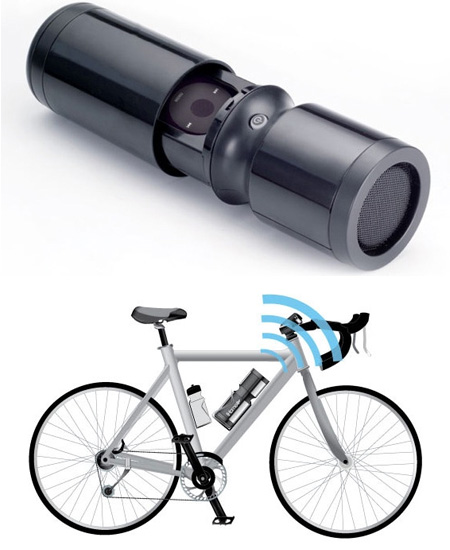 I know you will probably say oh but you will lose your water bottle holder.. I have four on right now, and I plan to have my aero bar bottle.. so I think I can be okay losing one.. I really want this! :) and a Garmin.. ahem ;)
I am planning a long run to my aunt and uncles to lay pool side for a while to run back. about a 16 mile run total.... but instead of going now.. when it is realtively cool... I know it will serve me better to do so when it is in the heat of the day....I promise to get back to blogging... YOU as supporters will get me ready for this huge elephant in front of my face.. the Ironman!
After all... Lois said.. "Now Jess... how do you eat an elephant... one bite at a time.... how will you do the Ironman.. one bite at a time :) "